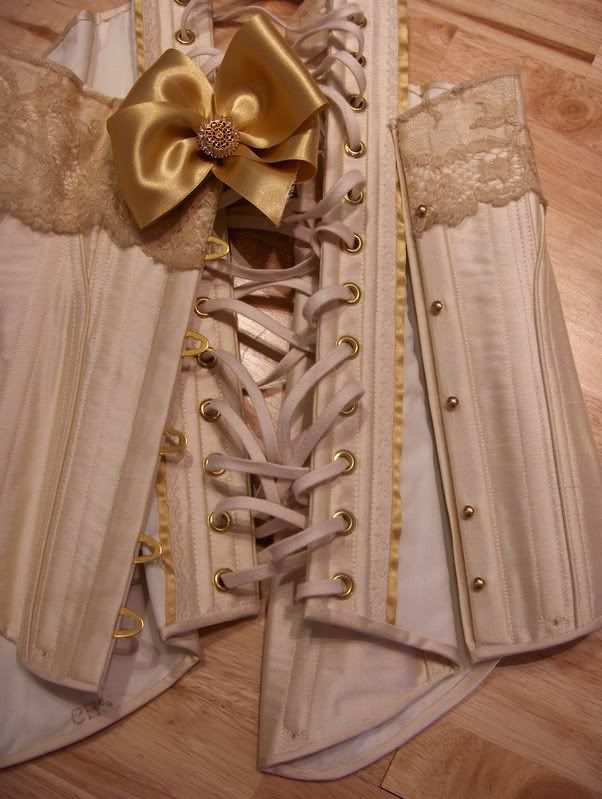 Foundations Revealed
is a new website that teaches all the tips, tricks and techniques of professional corsetmakers to the up-and-coming maker of these enigmatic garments.
The site is a spin-off of the award-winning and enormously successful
Your Wardrobe Unlock'd
, which looks in-depth at how to make all kinds of fine historical costume items to couture quality levels. Articles are written by a wealth of dedicated expert costume makers worldwide, and include a "Letters" page where you can ask your own questions and a private forum in which you can interact with other readers.
The publisher of both sites is Cathy Hay, an English artist who has been making fine corsetry, tailored goods, bridalwear and costumes professionally for almost fifteen years.
Tell me about how you originally got into your craft, Cathy.
First and foremost, I was trained as a teacher of Mathematics, but I also have an intense creative and artistic drive. The two came together perfectly in the creation of clothing - getting from a person's measurements to a pattern is a mathematical process, but then the creation of the piece is, of course, creative and artistic. And of course, the websites
Foundations Revealed
and
Your Wardrobe Unlock'd
bring me full circle back to teaching all that I've learnt, alongside the other writers on the sites.
What is your favorite thing to do in the whole wide world?
I love any creative task, but I also love to wash dishes! It's a simple task that grounds me and helps me feel like the Universe is all in order (I think it's the neat stacking of plates in the drainer that calms the mind.)
What is your biggest challenge when it comes to running your business?
Featuring articles and Masterclasses that cater to every reader's needs, interests and ability level is always a delicate balance. This is why we concentrate so intensely on feedback, including a ratings system, comments and frequent surveys to make sure we're doing all we can to help corsetmakers, costume makers and seamstresses realise their potential in the most informative and interesting way possible.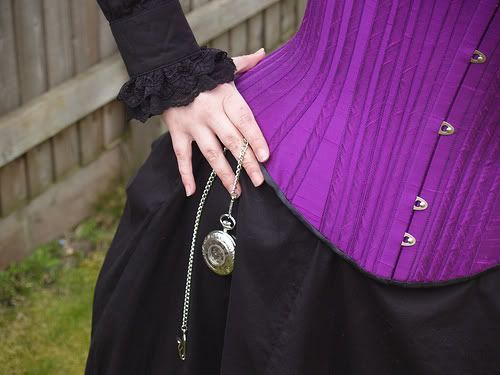 What item in your shop would you most like to receive as a gift if someone were shopping for you?
This is a question I ask myself all the time! As a budding wedding dress artist in the mid Nineties I had a million questions that no-one would answer. Other artists were all too scared I'd steal their ideas, perhaps. Unfortunately nothing much has changed, so I hear, so the other Foundations Revealed writers and I are trying to redress the balance by continually featuring all the subjects that I wanted to know about as a budding corsetmaker and dressmaker.
When you were a kid, what did you think you were going to be when you grew up?
My father, an electrical engineer, was very anxious to encourage women into a man's world, and I grew up expecting to become an engineer, computer scientist or mathematician. But that was tempered by my grandparents' influence - two of them were fine artists - so I always had this conflict between the Arts and Sciences. It was later that I realised that I didn't have to choose between the two.
What other shops or artists out there do you love?
Well, it goes without saying that I love the work of the other writers for my websites, or I wouldn't have
these
outstanding
people
on the team.
But I also like to look for inspiration in fields completely different from my own. I love
Datamancer
's magical steampunk machines for their sheer style and vision, and I love the way that
Black Phoenix Alchemy Lab
spins a complex web of myth and magic around their fragrances. I love the history and the atmosphere of outstanding quality inherent in the great British department stores -
Fortnum and Mason
springs to mind.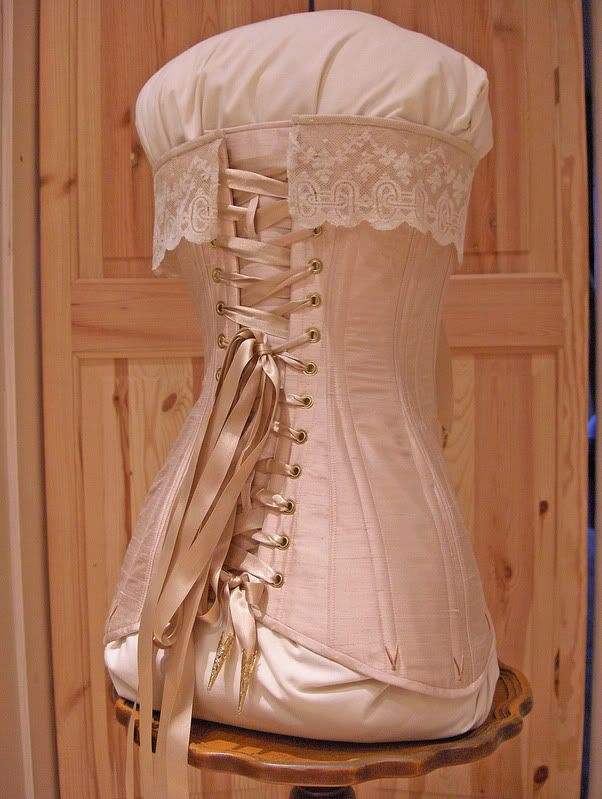 Ultimately, I love to look into the past to see the ultimate in craftsmanship, in the hope that we can all begin to slow down and take the kind of care that these people did over their work. For example, I adore visiting historic houses, and no collection of objects from a historic house can surpass the Royal Collection. You can see everything on the
website
from clocks to books to paintings. A personal favourite is the
Oriental Circlet
, a crown made for Queen Victoria. This is the level of workmanship and artistic excellence I aspire to personally, and one that I hope to inspire readers of my websites to shoot for too, however humble their present abilities!
What does your future hold?
We have sites now that cover both the fields of historical costume and corsetmaking/historic underwear. We have readers who come together on the sites from all over the world to learn and improve their sewing skills.
I'd also like to create the opportunity for them to come together in real-time at a historic house somewhere here in England in which we can share what we love and learn from each other, both through workshops and through gratuitous dressing up - a high tea here, a grand ball there... I think it'd be very exciting for all of us to have a chance to show off and share in person!